Regular price
Sale price
$20.00 USD
Unit price
per
Sale
Sold out
Discover a transformative journey of the senses with our newest two new seasonal Room + Linen mists, SPICE and WINTER ROSE.  Each mist is a testament to our commitment to holistic wellness, embodying the spirit of the changing seasons and crafted meticulously with organic ingredients and potent crystals.
Experience the warmth of our Spice. This inviting fragrance, rich with spice and sweetness, creates an atmosphere of warmth. Infused with Black Obsidian, this composition evokes crackling fires and the cozy embrace of a favorite sweater, enveloping your space with an inviting, comforting ambiance.
Embrace the charm of winter with our Winter Rose. This ethereal blend of white rose and spruce transports your senses to a serene winter wonderland. Infused with snow quartz crystals, each spray captures the purity and innocence of a fresh snowfall, evoking feelings of warmth and joy. It's more than a fragrance - it's a celebration of the winter solstice season, encapsulating all its beauty.
Let the Spice and Winter Rose Room + Linen mists whisper tales of the season, inviting you to linger longer in the embrace of warmth and allure. Embrace the season's evolving symphony and invite a new chapter of sensory delights into your home.
INGREDIENTS

Witch hazel,organic sugarcane alcohol, natural fragrance, crystals
Share
View full details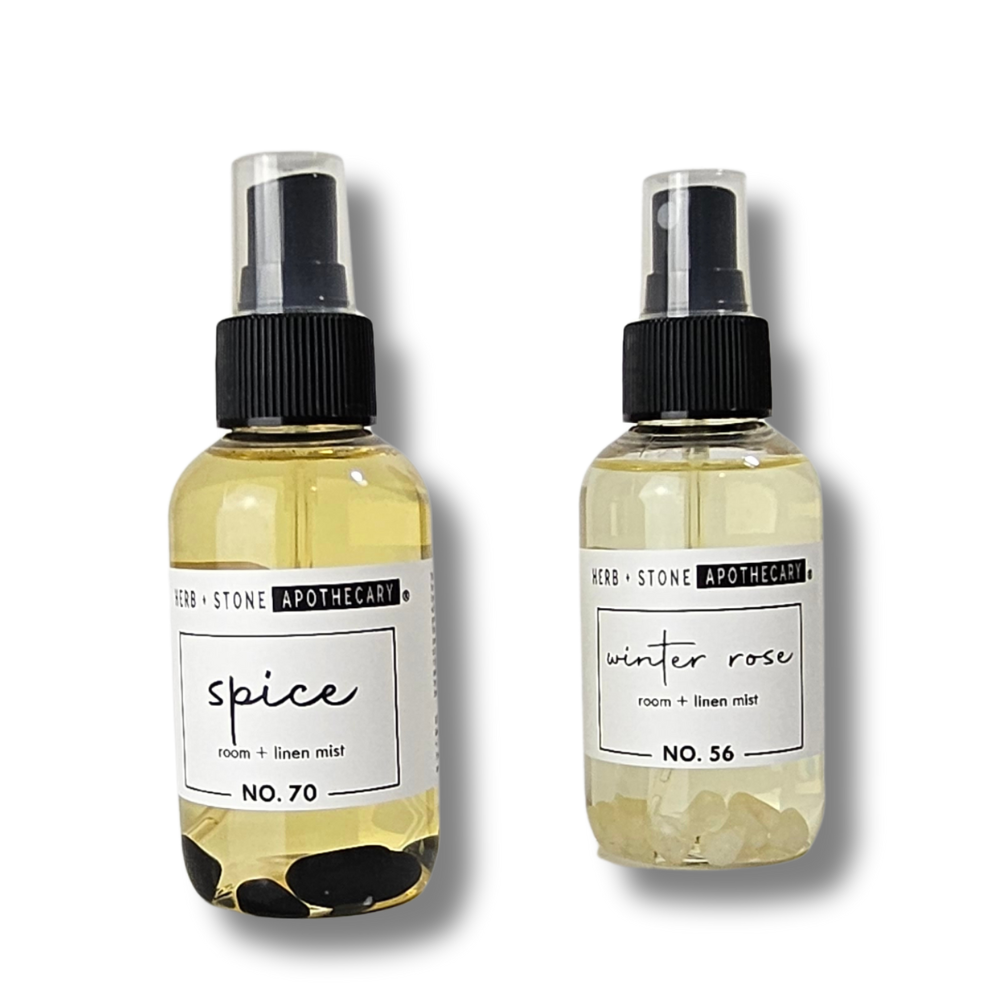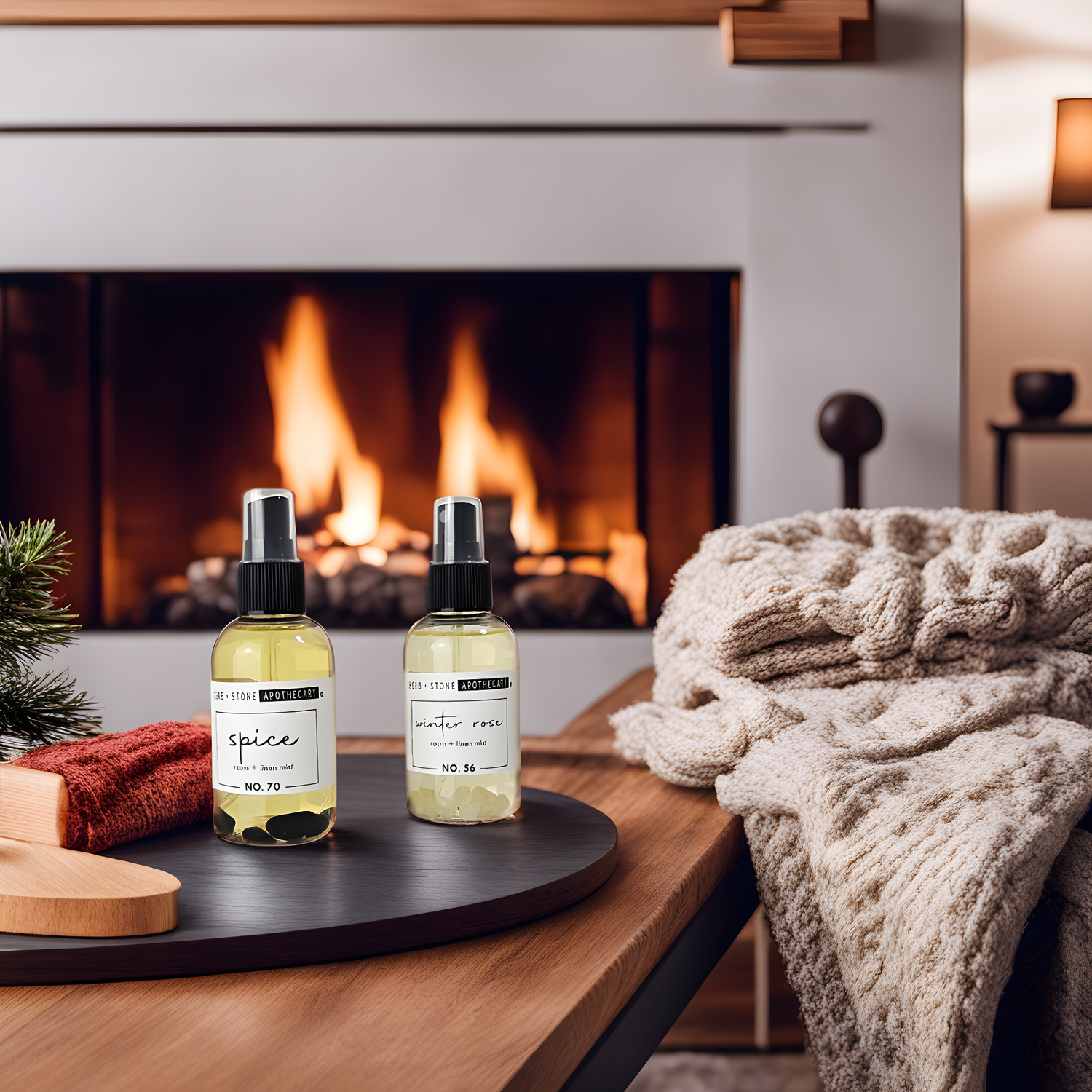 SPICE & WINTER ROSE
UNVEIL THE ESSENCE OF THE SEASON
As the world transforms, so do our senses, welcoming the crisp embrace of the changing season. Capturing this essence, our latest range of Room + Linen mists is an olfactory tapestry,
weaving together the rich, intricate notes of Spice and the delicate, evocative whispers of Winter Rose.
BENEFITS BEYOND FRAGRANCE
These all-natural mists aren't just about scent; they're a touch of transformation. Crafted with botanical essences, they bring more than a momentary aromatherapy delight. Their gentle touch upon linen or in the air creates an ambiance that's as inviting as a cherished gathering, fostering an atmosphere of connection, comfort, and warmth.  
TRANSFORM YOUR SPACE
Spritz your linens, Spray into the air, and watch as these mists elevate the mood and ambiance of any room. Their luxurious unique fragrance compositions, far from the ordinary, offer an experience that's not just seasonal but an embodiment of the soul of this changing time.