Regular price
Sale price
$26.00 USD
Unit price
per
Sale
Sold out
Immerse yourself in the celestial embrace of our Lunar bath soaks, a luxurious symphony of ethically sourced organic ingredients and potent crystals. Each soak releases a wave of nourishment for your skin, and a soothing energy that calms your spirit. It's not just a bath—it's a dance with nature, a journey to tranquility, and a testament to mindful beauty.
Each bath soak comes beautifully boxed in a reusable tin + scoop
Share
View full details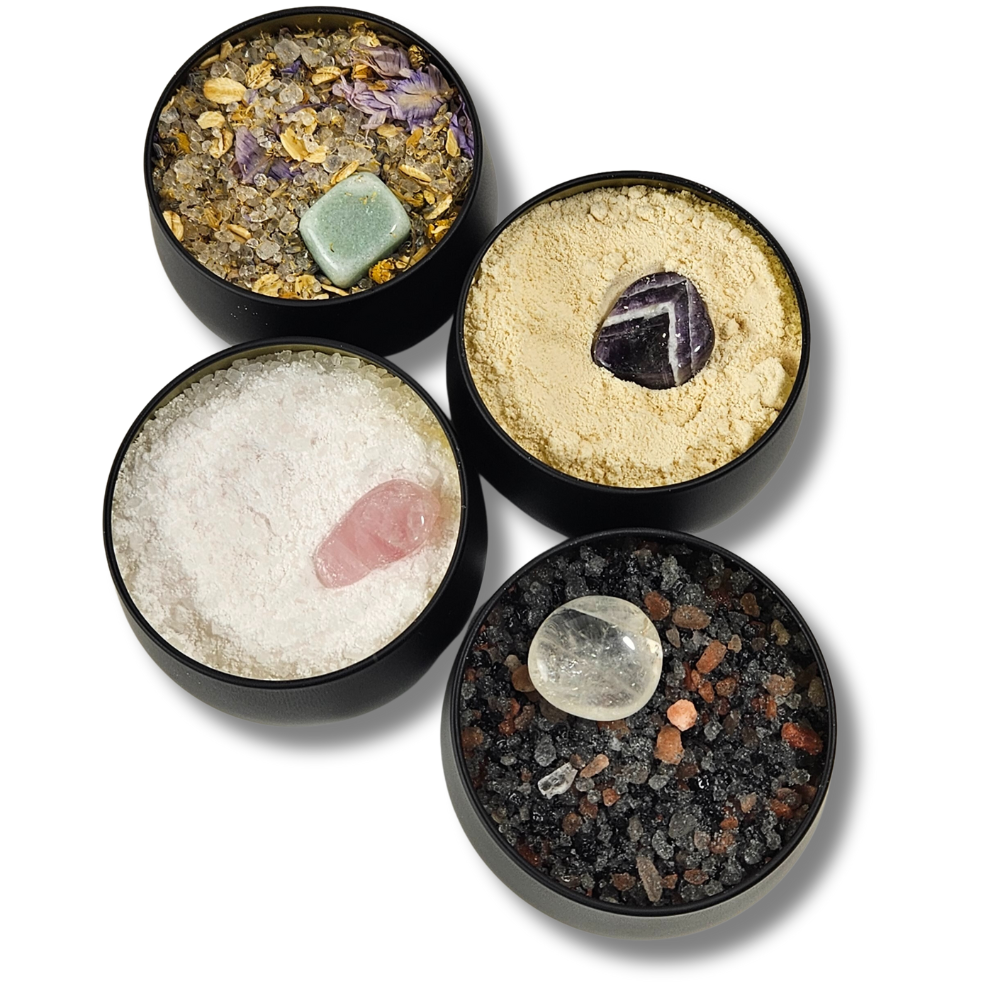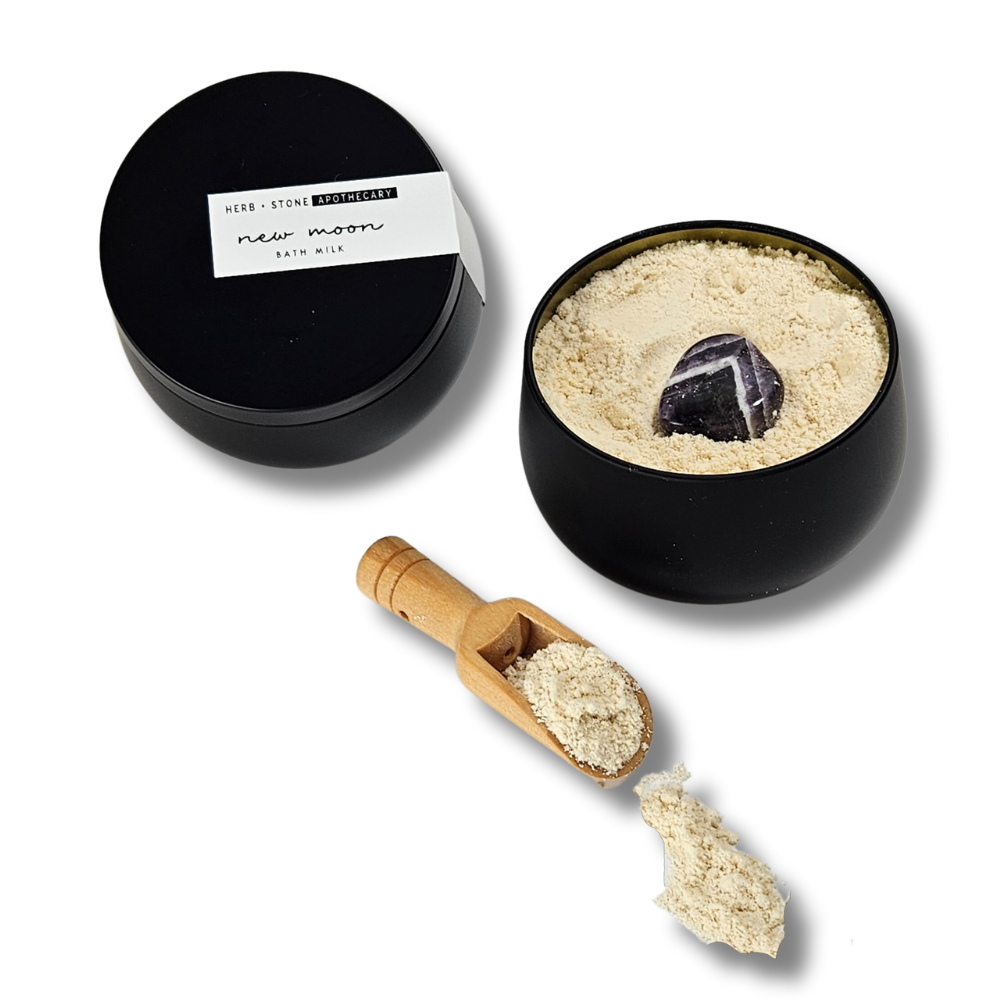 NEW MOON BATH MILK
Calm your senses and soothe your skin with this luxurious bath milk. Coconut milk and organic butters help to soften and moisturize your skin while the mineral salts help to relax your body. The Amethyst crystal infuses the milk with calming energy, making it the perfect way to wind down before bed. Scented with a smooth, relaxing natural vanilla blend to bring Serenity to Body + Mind + Spirit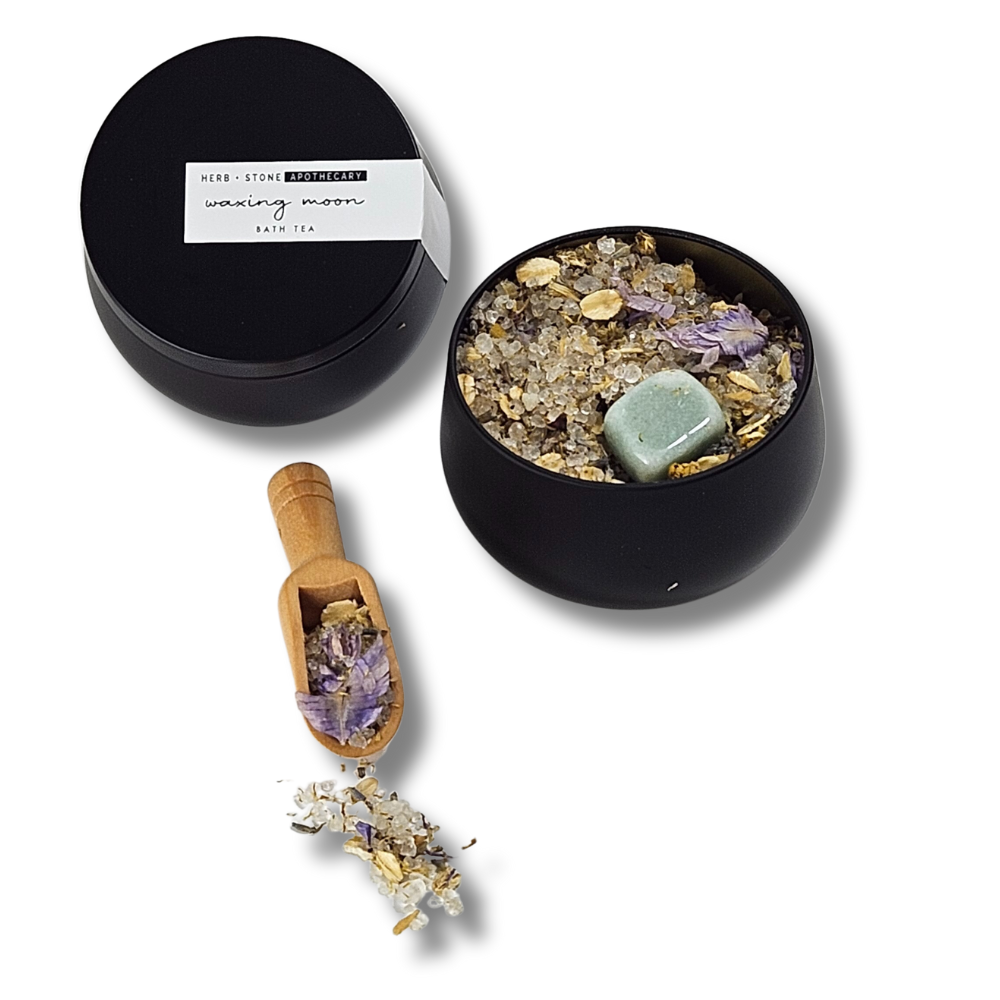 WAXING MOON BATH TEA
A luxuriously curated brew of organic herbs, flowers, salts and oats touched by green aventurine nourishes the skin while soothing the body. Scented with a calming Lavender + Balsam natural blend to bring Tranquility to Body + Mind + Spirit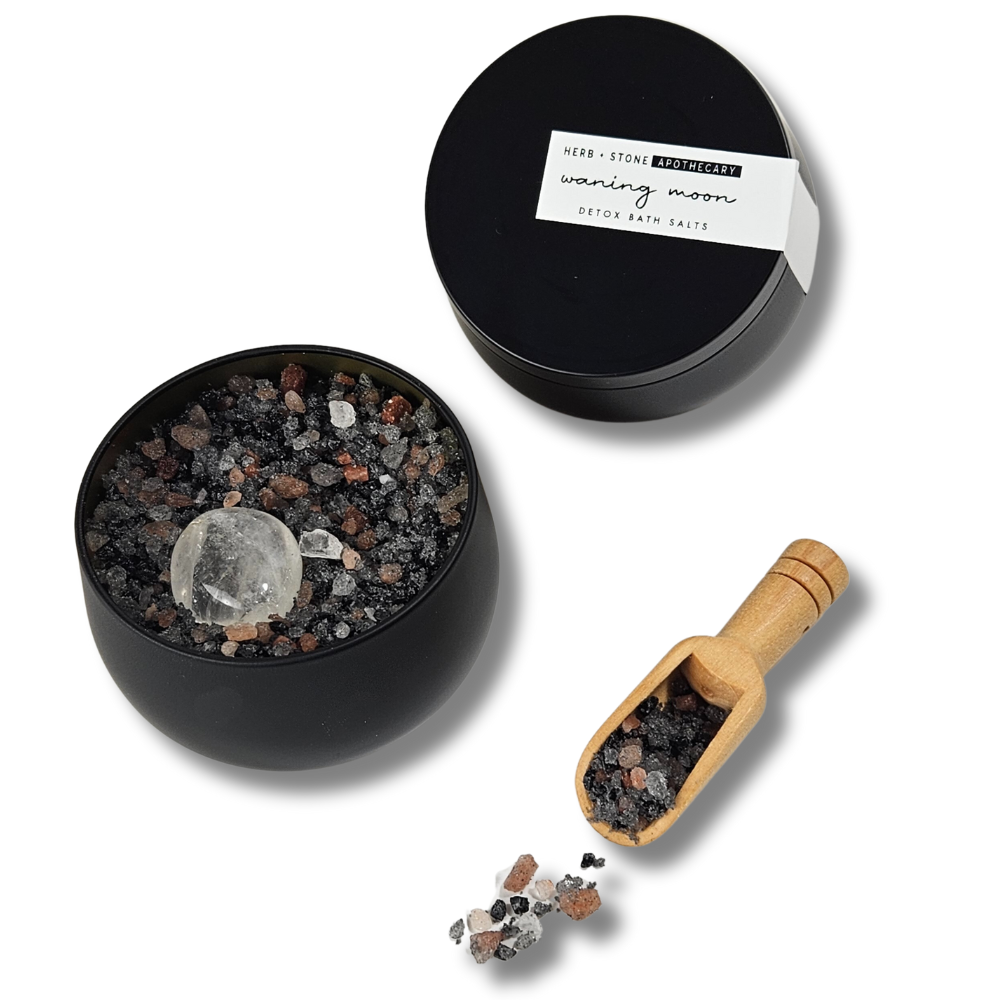 WANING MOON DETOX BATH SALTS
The perfect way to relax and detoxify your body. Our select blend of effective detoxifying agents is amplified with the purifying energy of Clear Quartz crystal, resulting in a powerful bath experience. The combination of Black Hawaiian and Himalayan salts will detox and soothe tired muscles while the Eucalyptus aroma calms the mind. Feel tension, stress and toxins melt away into an oasis of relaxation. Enjoy a luxurious bathing experience for Body + Mind + Spirit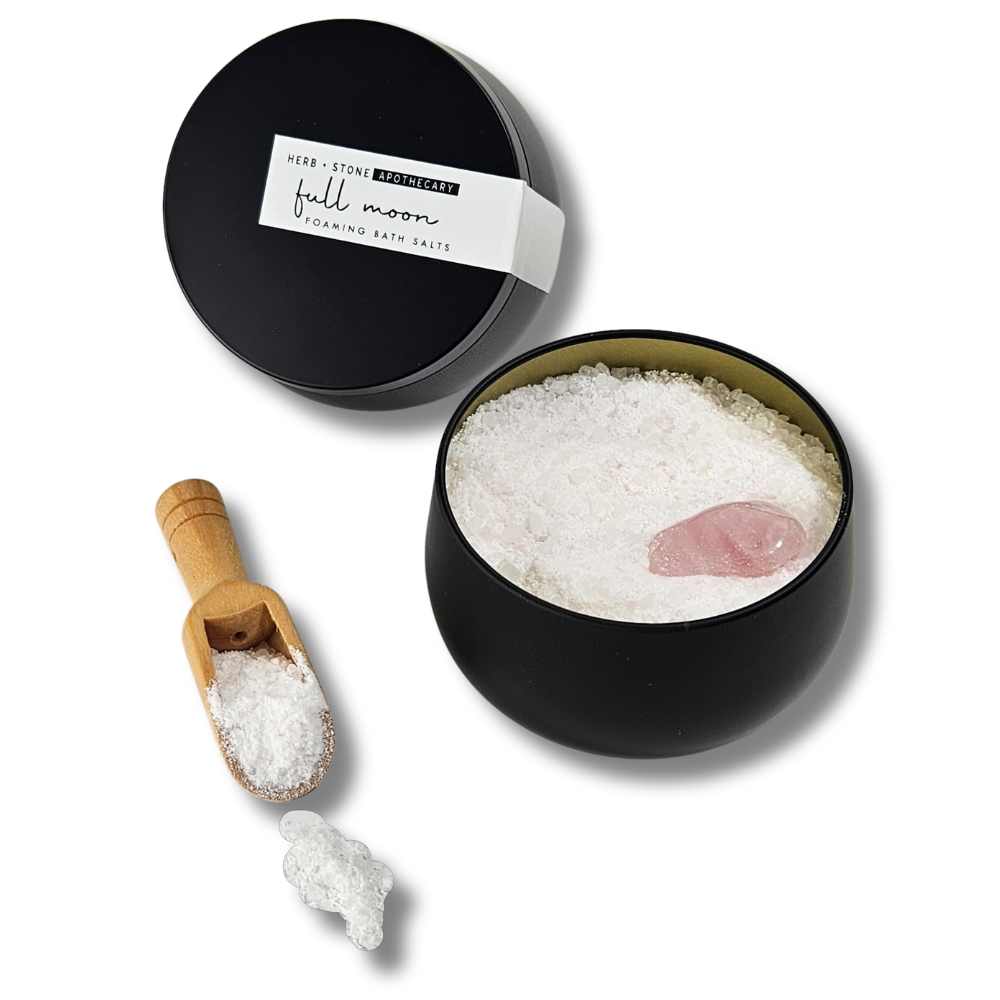 FULL MOON FOAMING BATH SALTS
Embrace the effervescent magic of our Full Moon Foaming Salts, a luxurious blend that transforms your bath into a silky haven infused with the heart-opening energy of Rose Quartz and the soothing aroma of Jasmine Rose. Dive into this divine ritual that nurtures your skin, spirit, and opens your heart to the moon's radiant glow.