Regular price
Sale price
$38.00 USD
Unit price
per
Sale
Sold out
Immerse yourself in the radiant purity of Dissolve, a natural cleansing oil meticulously crafted from non-comedogenic botanical ingredients and charged with the powerful energy of clear quartz. This potent blend targets deep-seated impurities and bacteria, effortlessly dissolving them without stripping your skin of its natural moisture. Each drop of this cleansing elixir is a symphony of gentle yet effective ingredients that work harmoniously to soothe, nourish, and rejuvenate your skin. 5.5oz | 165ml
INGREDIENTS

Caprylic/capric triglyceride, Polyglyceryl-4 Oleate( natural emulsifier, Ricinus Communis Seed Oil, Carica Papaya Leaf Extract and Carica Papaya (Papaya) Seed Oil, Olive Squalane, Chamomilla Recutita (Matricaria) Flower Oil, Tocopherol (Vitamin E), Clear Quartz

 
Share
View full details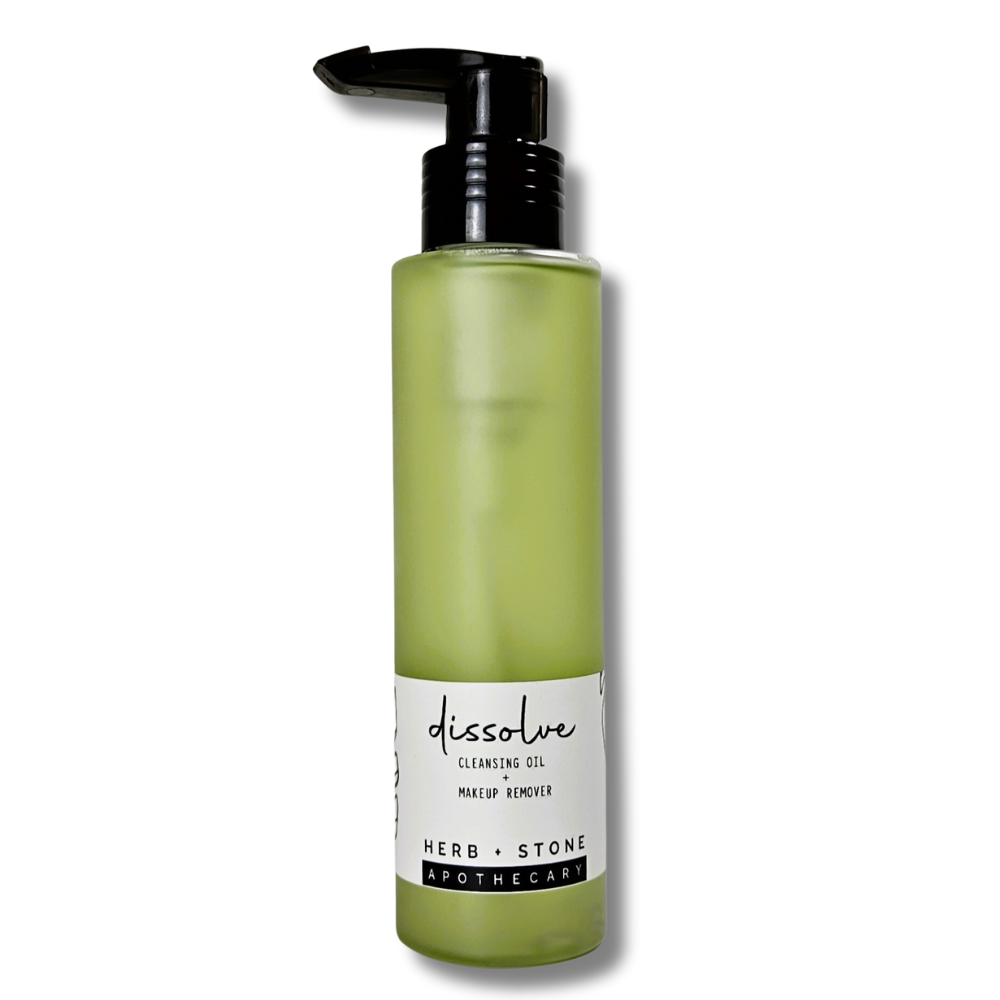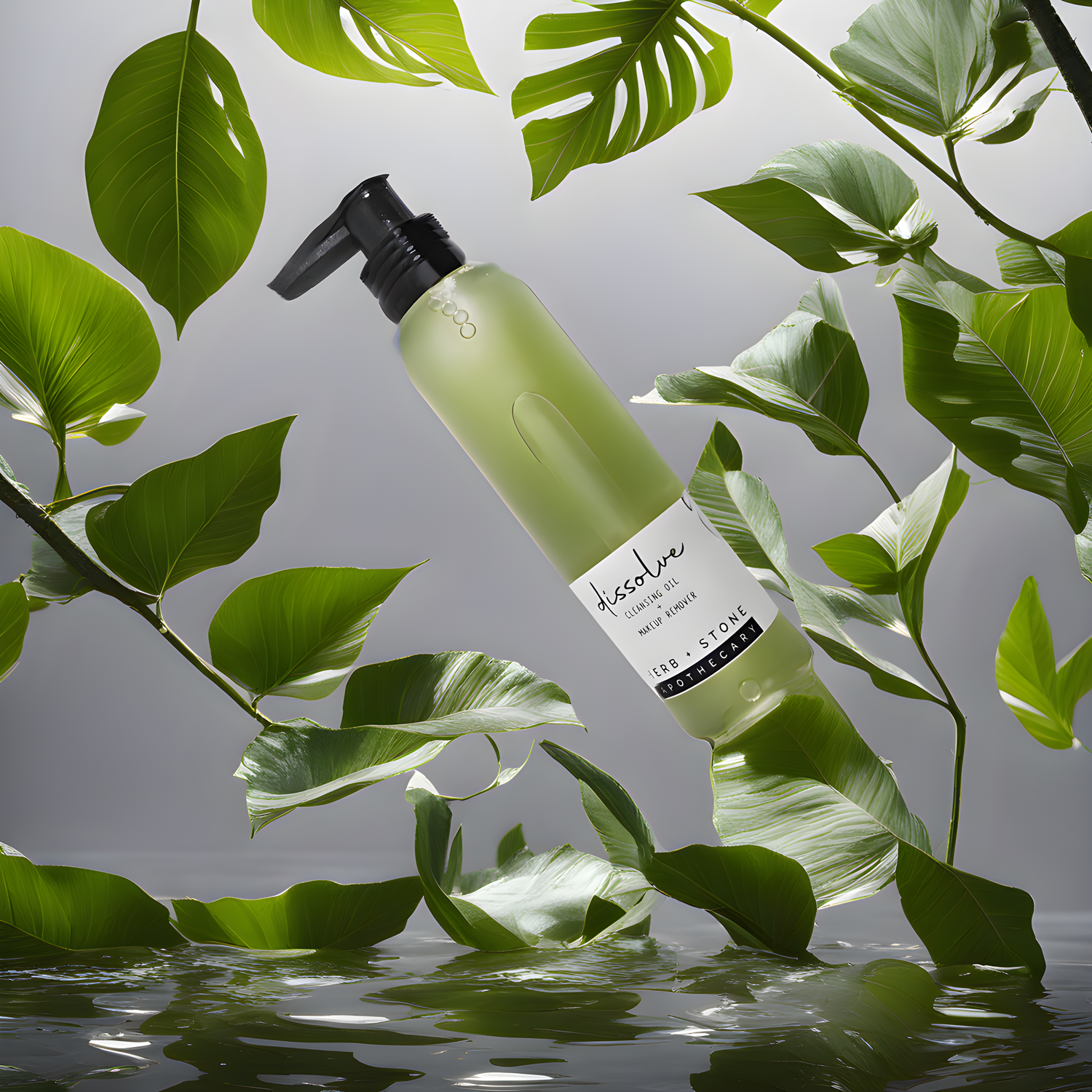 BENEFITS
Deep Cleansing: Dives deep into your pores, targeting impurities and bacteria. It works effectively to cleanse your skin from within, leaving it purified and refreshed. 
Skin Nourishment: Infused with a potent blend of non-comedogenic botanical ingredients, Dissolve feeds your skin with essential nutrients. These natural ingredients work together to nourish and rejuvenate your skin, ensuring it remains healthy and vibrant.
Moisture Retention: Unlike other cleansers, Dissolve does not strip your skin of its natural oils. Instead, it
maintains your skin's moisture balance, ensuring your skin remains soft and supple after every cleanse.
Soothing Effects: The gentle yet effective ingredients in Dissolve soothe your skin, reducing irritation and
inflammation. This makes it an ideal choice for all skin types, including those with sensitive skin.
Enhanced Skin Clarity: Dissolve aids in easing skin congestion and promoting clarity. It helps to clear out any
blockages, resulting in a smoother and clearer complexion.
Radiant Glow: Charged with the powerful energy of clear quartz, Dissolve imparts an energetic balance to your
skin, leaving it glowing with vitality. After each use, your skin feels reborn – softer, more radiant, and beaming with health.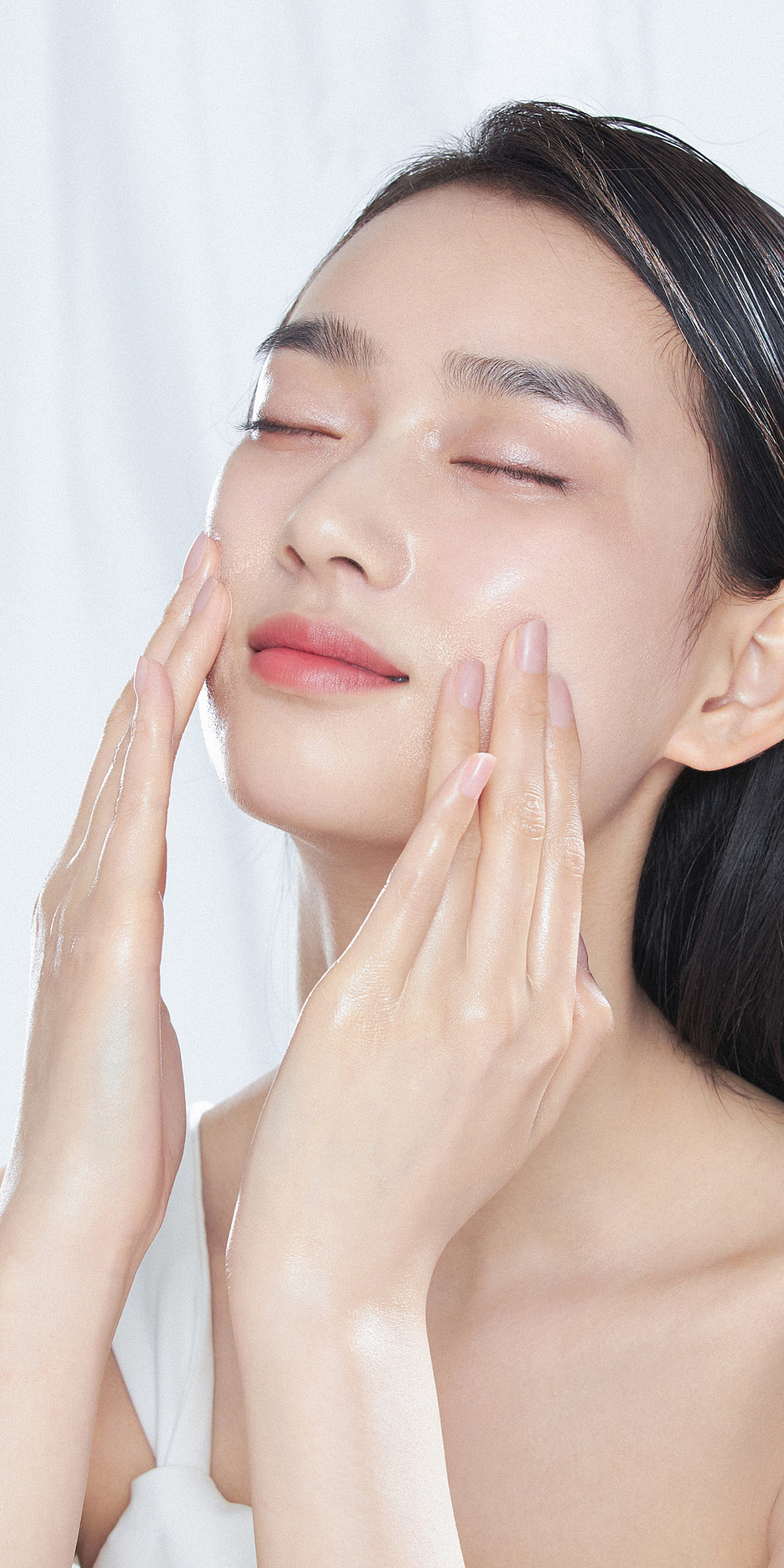 THE RITUAL
Dive into the world of holistic beauty and wellness with the sacred ritual of double cleansing. This two-step process is an essential part of your skincare routine, especially designed to thoroughly cleanse your skin and prepare it for the rest of your beauty regimen.
Step 1: Start with dry hands and a dry face. Pump out a generous amount of Dissolve Cleansing Oil into your palm, gently warming it up between your hands.
Step 2: Massage the oil onto your face using circular motions, working it into your skin to dissolve makeup and other impurities. Spend a minute or two on this step, allowing the oil to penetrate and cleanse deeply.
 Step 3: Place a slightly wet warm facial cleansing towel over your face, let sit for a few seconds to steam your face, then using the towel wipe away the oil. Your skin will feel clean but not stripped of its natural oils.
Step 4: Now, take a dollop of the Tea Zone Cleansing Cream and gently massage it onto your damp face. This step will help remove any remaining impurities and provide additional hydration.
 Step 5: Rinse off the cream with warm water. Pat your skin dry with a clean towel. Your skin will feel thoroughly cleansed, soft, and radiant.
For optimal results, it's best to double cleanse in the evening,
especially if you've worn makeup or sunscreen during the day. In the morning, you might opt for just the Tea Zone Cleansing Cream, as your skin won't have as many impurities to cleanse away. Most importantly, enjoy each moment of your self-care beauty ritual.
GET YOUR DOUBLE CLEANSE SET