Regular price
Sale price
$58.00 USD
Unit price
per
Sale
Sold out
A meticulously crafted blend of potent ingredients designed to transform your skin. This powerhouse features the most stable form of Vitamin C, harmoniously fused with a curated selection of organic anti-aging oils and the radiance-enhancing aura of citrine crystals. Together, they work in perfect synergy to unveil a complexion that's not just renewed but absolutely radiant, improving texture and tone. Experience the remarkable benefits of enhanced elasticity, diminished wrinkles, and a luminous finish, all in one extraordinary formula. Elevate your skincare routine and discover the beauty of revitalized, glowing skin. 1oz | 30ml
INGREDIENTS

Elaeis Oleifera Oil, Caprylic/Capric Triglycerides, Ximenia Americana Seed (Plum) Oil, Crocus sativus (Saffron) oil, Tetrahexyldecyl Ascorbate (Vitamin C), Citrus Aurantium Dulcis Peel Oil, Tocopherol, Citrine Crystals
Share
View full details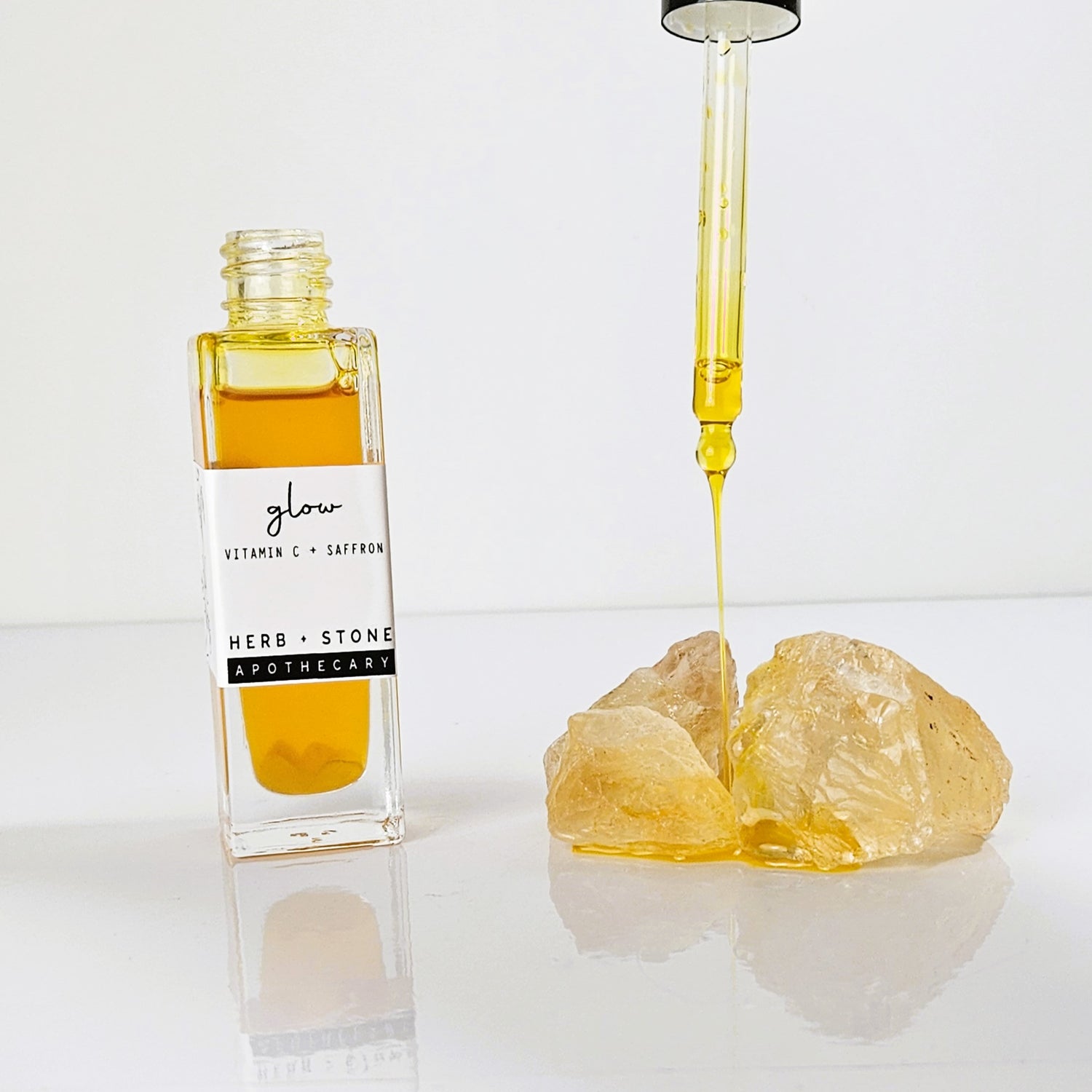 BENEFITS
Radiant Glow: The potent, stable form of Vitamin C and the radiance-enhancing aura of citrine crystals work in harmony to illuminate your skin, revealing an inner glow that mirrors your inner vitality.
Enhanced Elasticity: This meticulously crafted blend of ingredients works synergistically to boost your skin's elasticity, promoting a firm, supple complexion that defies the signs of aging.
Improved Texture and Tone: The organic anti-aging oils in our formula transform your skin's texture and tone, resulting in a smoother, more even complexion that feels as good as it looks.
Diminished Wrinkles: Experience the remarkable benefits of diminished wrinkles and fine lines, as the potent ingredients in this face oil work to renew and rejuvenate your skin.
Holistic Skincare Experience: Beyond the physical benefits, this face oil offers a holistic skincare experience. The ritualistic application of the oil, the soothing scents of the natural ingredients, and the powerful energy of the citrine crystals all contribute to a mindful beauty routine that nourishes not just your skin, but your soul.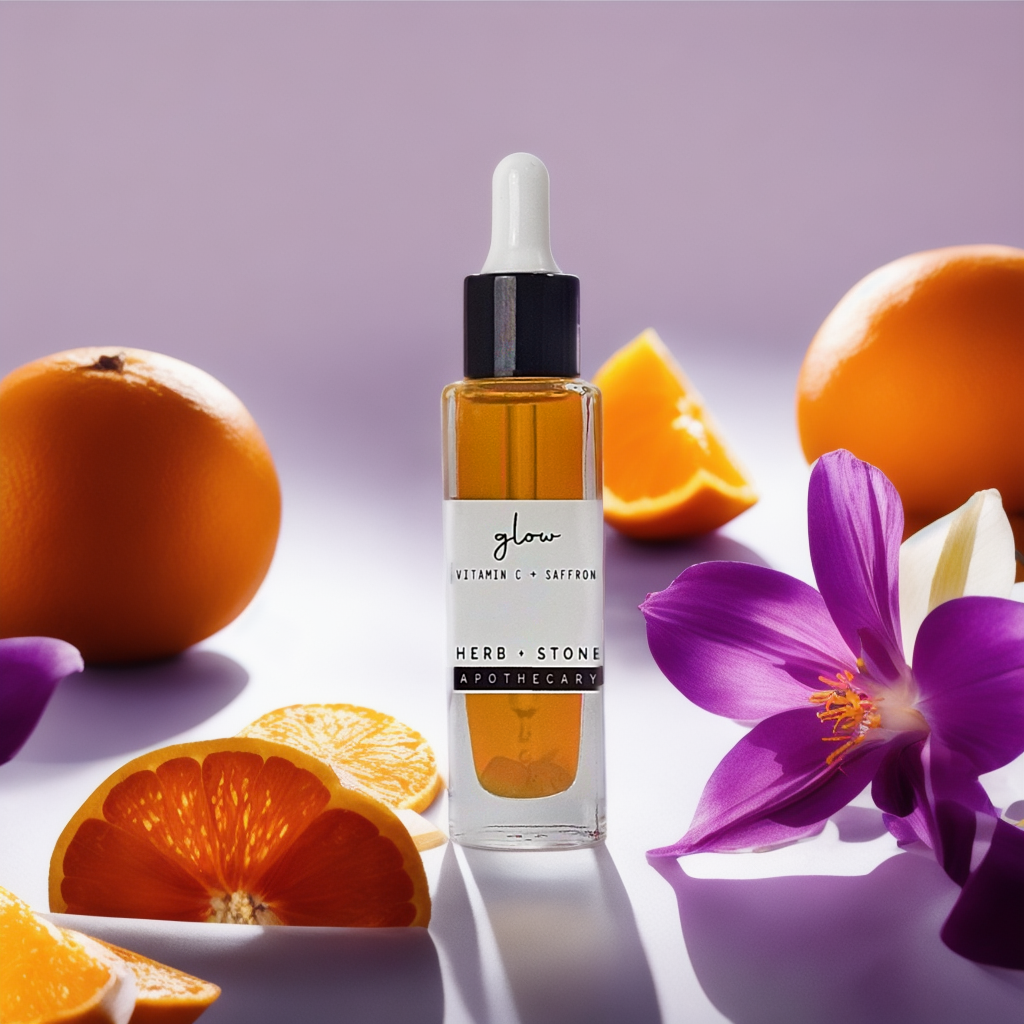 KEY INGREDIENTS
VITAMIN C -At the heart of this transformative face oil is a very stable Vitamin C ester, a scientifically advanced form of Vitamin C that shields your skin from harmful UV exposure while actively promoting collagen production. This key ingredient not only clarifies and brightens your skin but also works tirelessly to even out your skin tone and diminish hyperpigmentation, giving you a fresh, youthful look.
SAFFRON OIL - Equally impressive is our precious Saffron oil, a luxurious ingredient known for its exceptional anti-Inflammatory properties. This golden elixir brightens your skin from within and offers additional protection against harmful UV radiation. The result? Radiant, healthy skin that feels as good as it looks.