Regular price
Sale price
$42.00 USD
Unit price
per
Sale
Sold out
Revitalize tired dull skin and imbue your skin with the radiant essence of nature and harness the holistic power of our antioxidant-rich face oil. This potent elixir, a synergistic blend of blueberry seed oil, olive squalane, and peridot, is designed to reawaken your skin's innate vitality and youthful luminescence.
INGREDIENTS

Vaccinium Angustifolium (Blueberry) Seed Oil, Squalane, Tocopherol, peridot
Share
View full details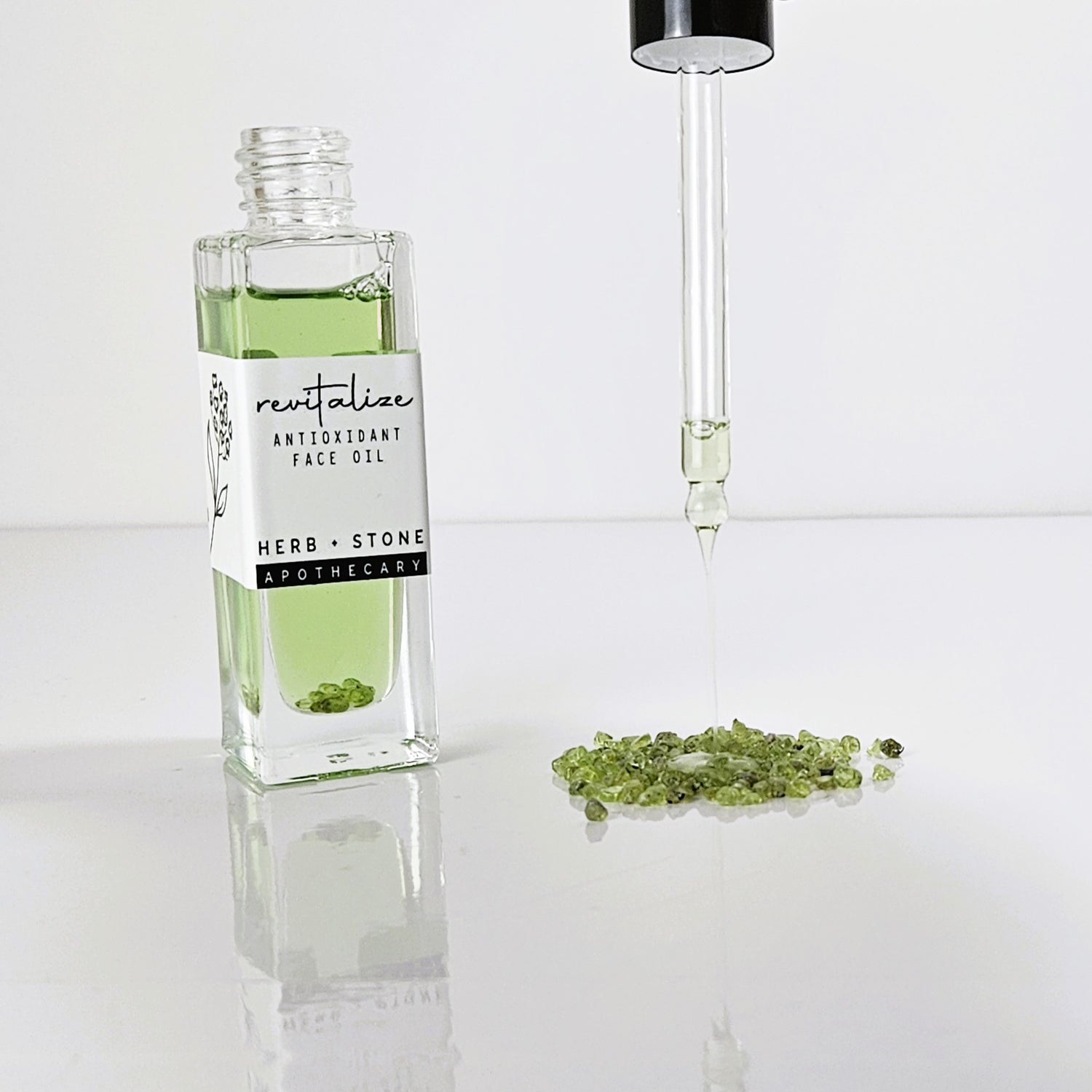 BENEFITS
Natural Rejuvenation: Our antioxidant-rich face oil revitalizes tired, dull skin, breathing new life into your complexion and leaving you with a radiant glow that echoes the essence of nature.
Powerful Antioxidant Protection: Infused with blueberry seed oil, our elixir offers robust protection against environmental aggressors and free radicals, maintaining your skin's health and slowing down the aging process.
Deep Hydration: Olive squalane in the blend ensures deep hydration, locking in moisture and leaving your skin feeling soft, supple, and nourished.
Energy Infusion: Peridot, a powerful crystal, imbues the oil with an energy that reawakens your skin's innate vitality, promoting a youthful and vibrant appearance.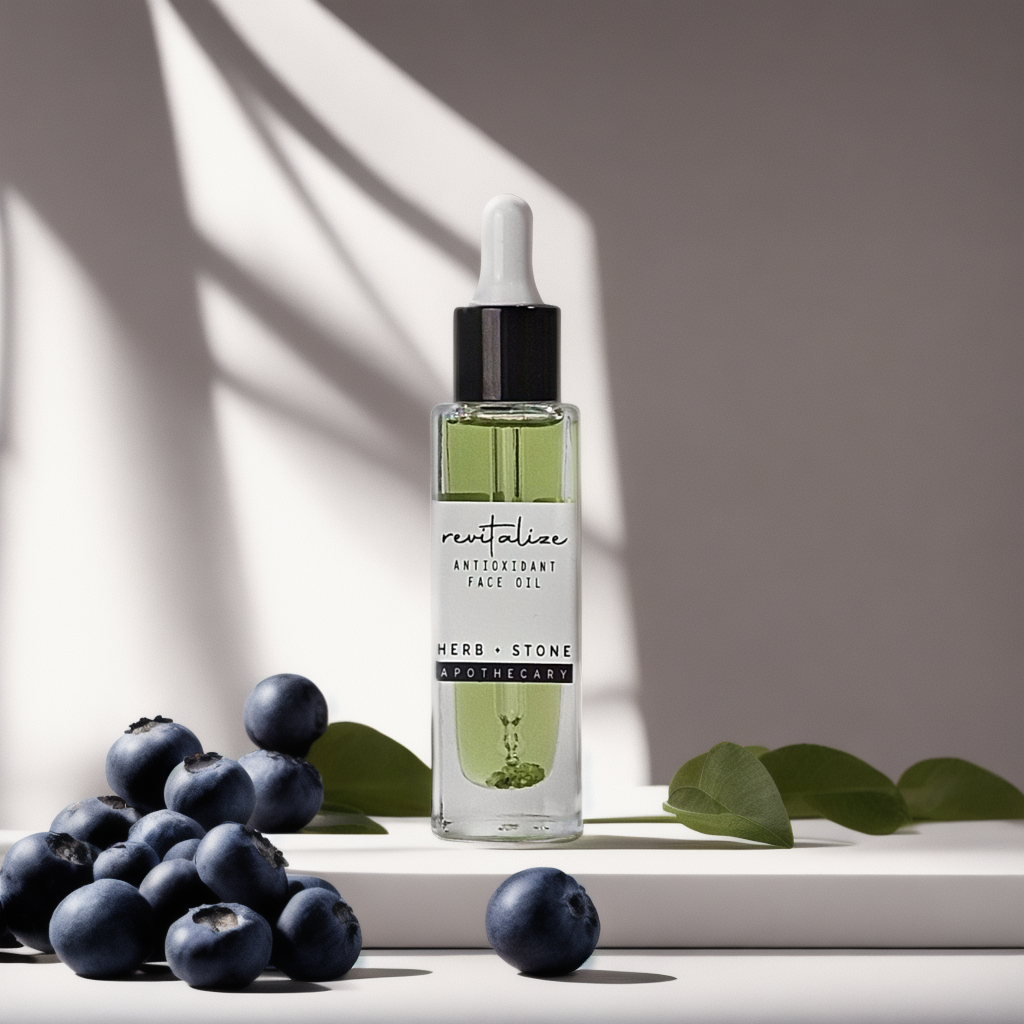 KEY INGREDIENTS
Blueberry Seed Oil - A potent rejuvenator, this oil is a reservoir of antioxidants that work diligently to reduce wrinkles and firm your skin. Each application plumps your skin, revealing a youthful vibrancy that emanates from within.
Olive Squalane - This remarkable ingredient penetrates your pores, enhancing your skin at the cellular level. Its anti-inflammatory properties work harmoniously to assuage redness and swelling, promoting a complexion that's as calm as it is radiant.