Regular price
Sale price
$47.00 USD
Unit price
per
Sale
Sold out
This beautifully crafted duo is designed to elevate your beauty ritual, delivering a spa-like experience that soothes, tones, and revitalizes your skin. Together, this set creates a harmonious synergy that enhances your skincare products' absorption, making them work more effectively. It's a holistic approach to beauty, where self-care meets skin rejuvenation.
Each piece in this set is meticulously handcrafted from authentic rose quartz, known for its calming properties and connection to the heart chakra. The smooth, cooling touch of the stone against your skin not only feels luxurious but also offers an array of skin-enhancing benefits.
Share
View full details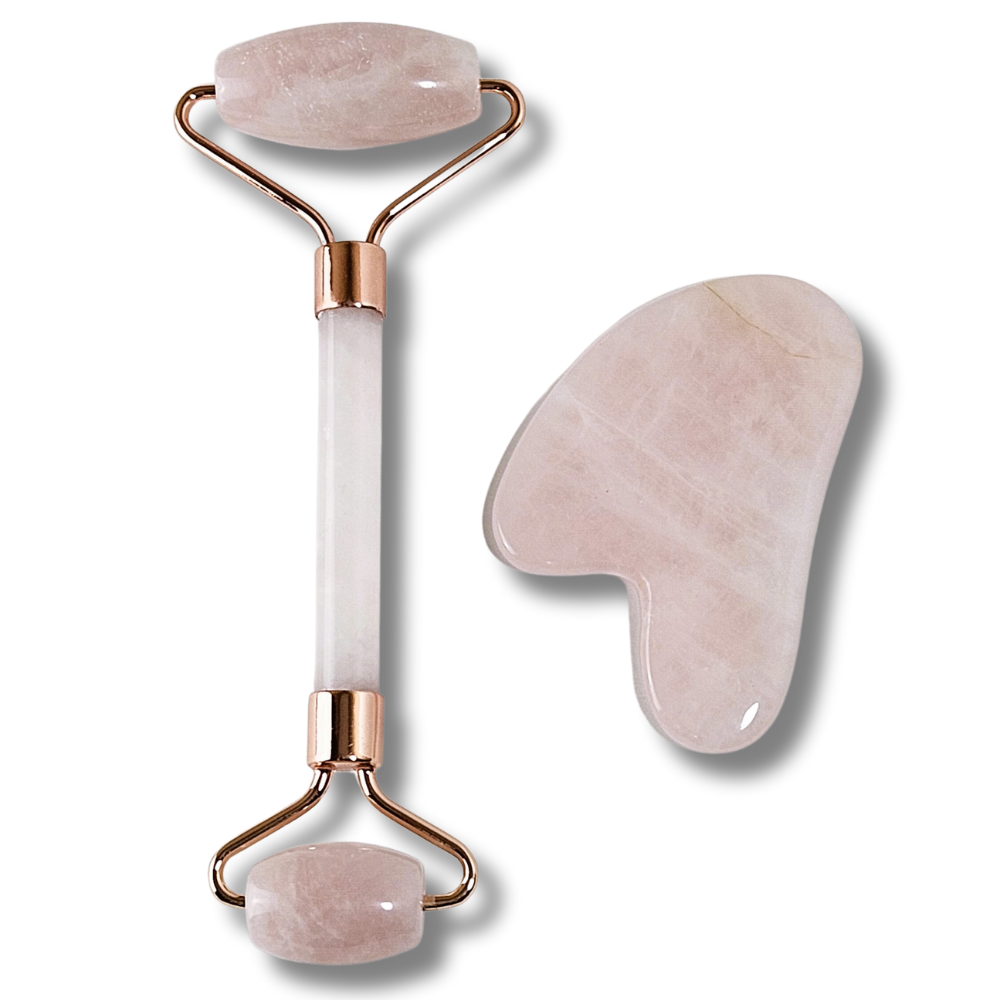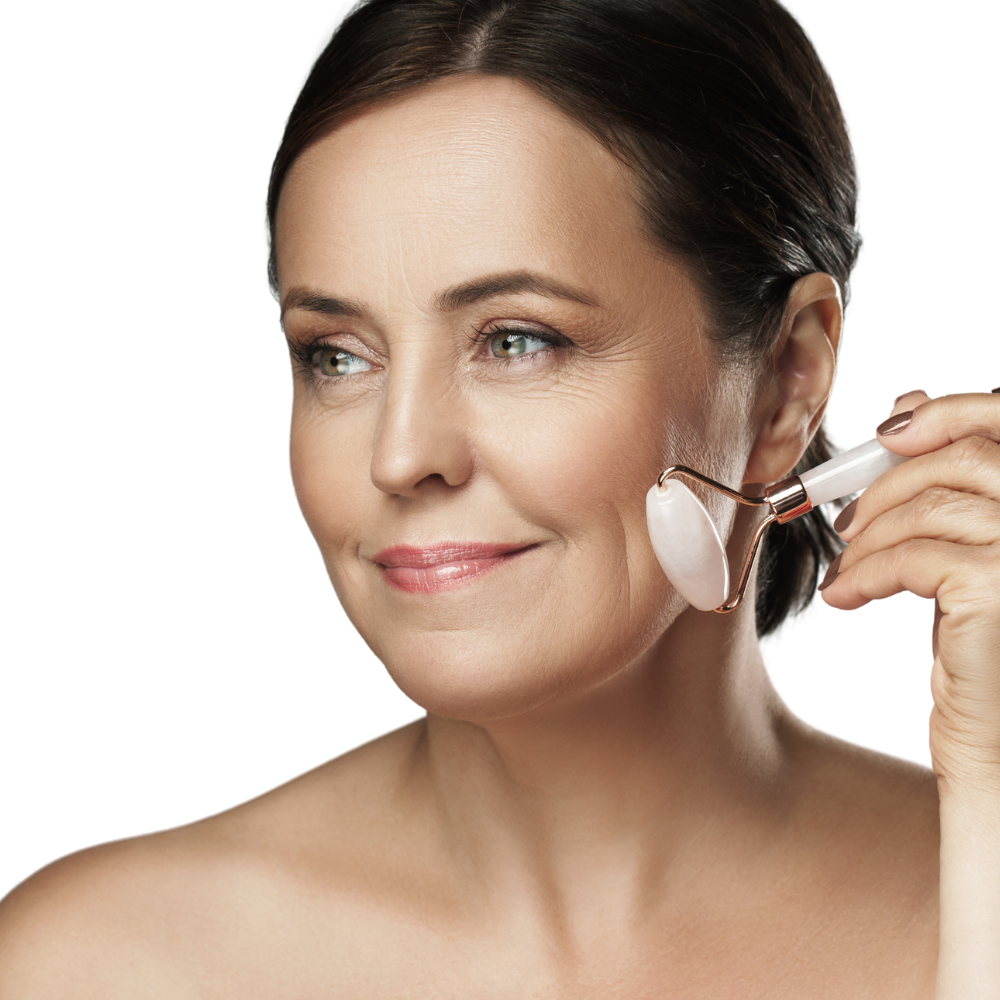 HOW TO USE
Preparation: Begin by cleansing your face thoroughly. Apply your favorite serum or oil to lubricate your skin, enhancing the glide of the tools and boosting their benefits. 
Rose Quartz Roller: Start at the center of your face, gently rolling outwards and upwards towards your hairline. Then, move down to your jawline, again, rolling upwards. Use the smaller end of the roller for the delicate under-eye area to reduce puffiness. 
Gua Sha: Hold the tool at a 45-degree angle. Starting at the center of your face, scrape outwards and upwards with gentle pressure. Repeat this motion across your face, neck, and décolletage. 
Cool Down: For an extra soothing effect, store your roller and Gua Sha in the fridge. The coolness will further help to reduce swelling and tighten pores. 
Cleaning: After each use, clean your tools with warm soapy water and dry them thoroughly. This ensures they remain hygienic and prolongs their lifespan. 
Frequency: For optimal results, incorporate this ritual into your daily skincare routine. However, even if used 2-3 times a week, you'll notice significant improvements.
My personal tip! Use these tools while masking! The rolling and scraping actions help the mask penetrate deeper, amplifying its benefits.