Regular price
Sale price
$36.00 USD
Unit price
per
Sale
Sold out
Crafted with intention, this soothing cleanser is a love letter to your skin, harnessing the antioxidant-rich magic of organic teas to caress your complexion with nature's gentle embrace. It's an everyday indulgence, designed to adapt to all skin types. The infusion of clear quartz elevates this cleansing cream into a realm of luxury, adding an extra touch of energy to your daily beauty ritual. It's more than just a cleanser; it's a harmonious dance of cleansing, moisturizing, and toning. 5.5oz |165ml
INGREDIENTS

Organic Aloe Leaf Juice,  Organic Olive Fruit Oil, Natural Emulsifying
Wax, Glycerin, Organic Rooibos Leaf Extract, Organic Green Tea Leaf Extract, Organic White Tea Leaf Extract, Vegan MSM, DMAE bitartrate, Vitamin E, Sunflower Seed Oil, Organic Neem Seed Oil, Organic Rosemary Leaf Extract, Organic Sunflower Seed Oil, Vitamin A + C, Provitamin B5
Share
View full details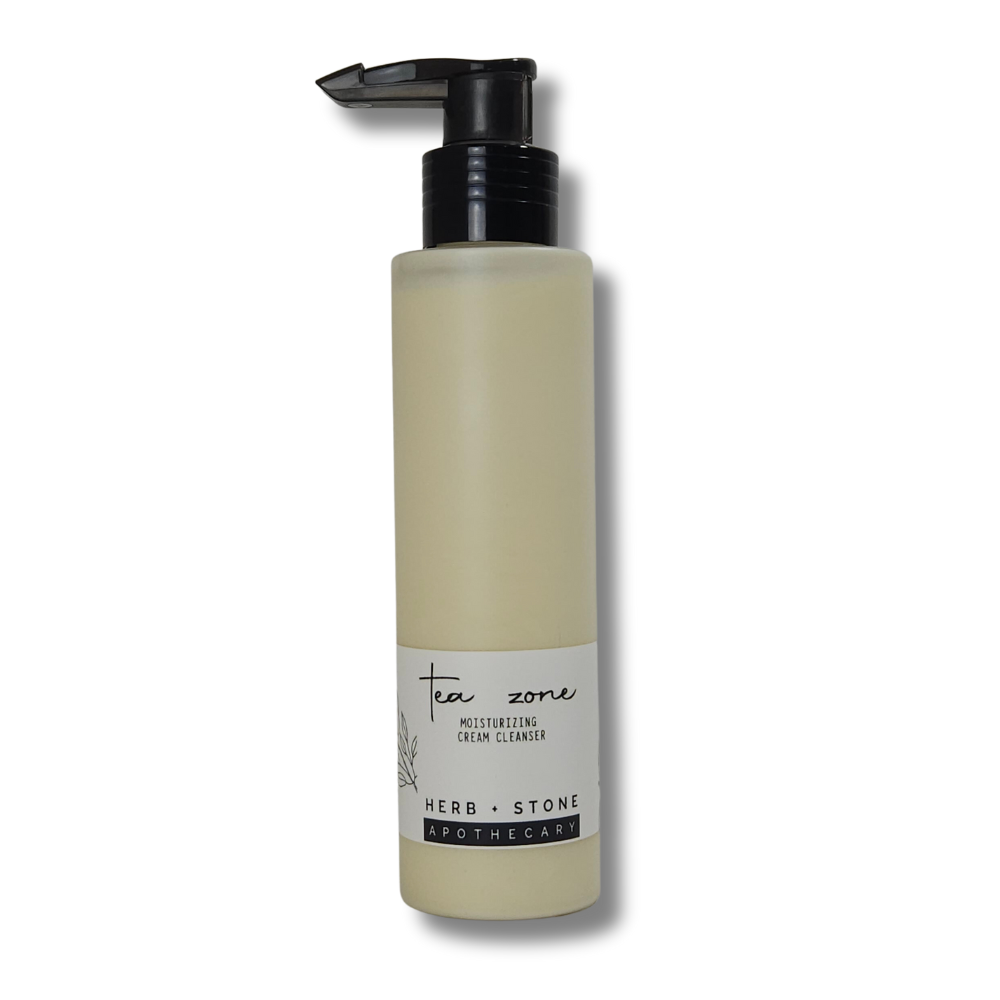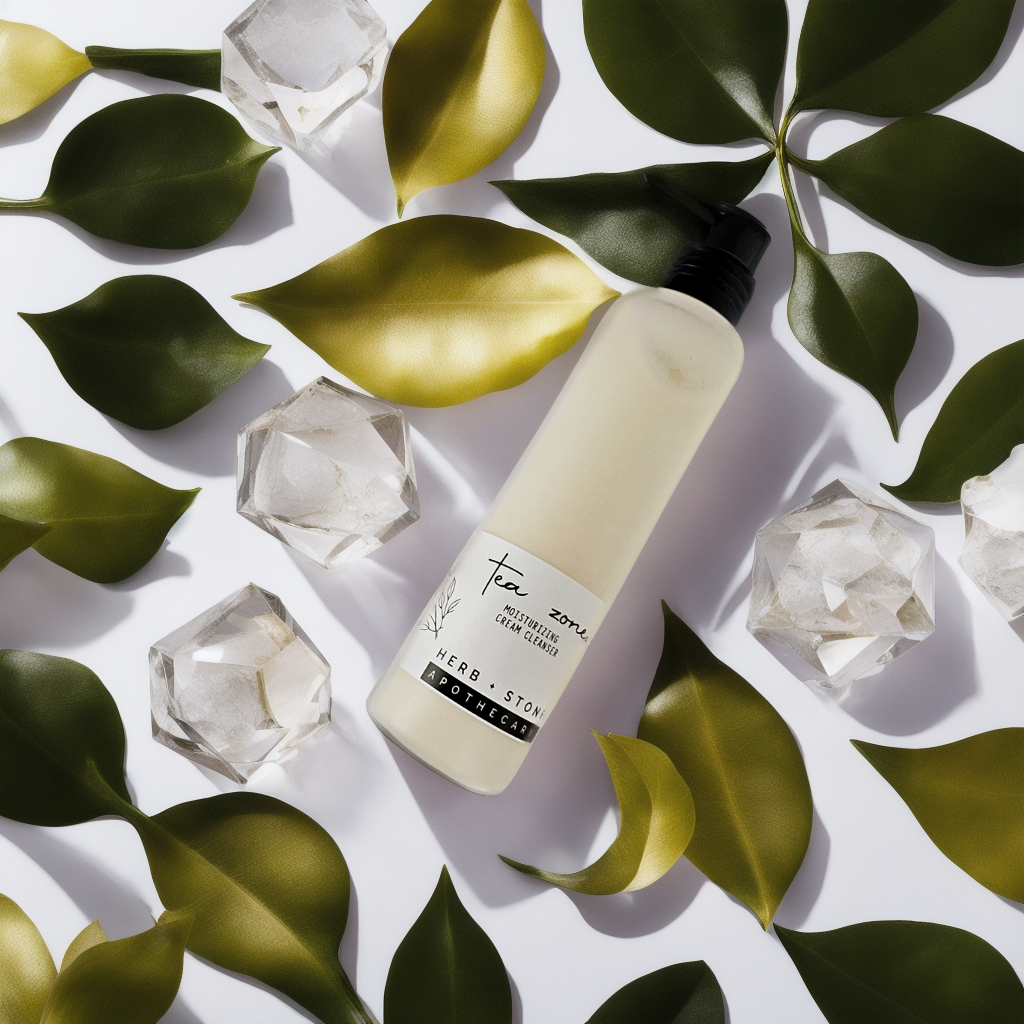 BENEFITS
Antioxidant-Rich Formula: This tea-based cleansing cream is formulated with a brew of Organic Tea Extracts, which provide potent antioxidants to protect and nourish your skin.
Restores and Brightens: The "miracle" ingredients of vegan DMAE  and MSM visibly tone and brighten your skin,
allowing it to look rejuvenated and more youthful.
Nourishing Vitamins: A range of vitamins, including Vitamins A, E, and Provitamin B5, are infused into this cream to provide deep nourishment,
helping your skin maintain its health and vitality.
Gentle Hydration: With a very mild lather, the Tea Zone
Cleansing Cream helps keep your skin's healthy oils intact while the Organic Oils
provide hydration, leaving your skin feeling soft and supple.
Age-Defying: As we believe in aging gracefully, this
cleansing cream is specially targeted towards signs of aging. Harnessing the power of nature with organic ingredients and potent vitamins, it helps reduce the appearance of fine lines and wrinkles, offering a holistic approach to skincare.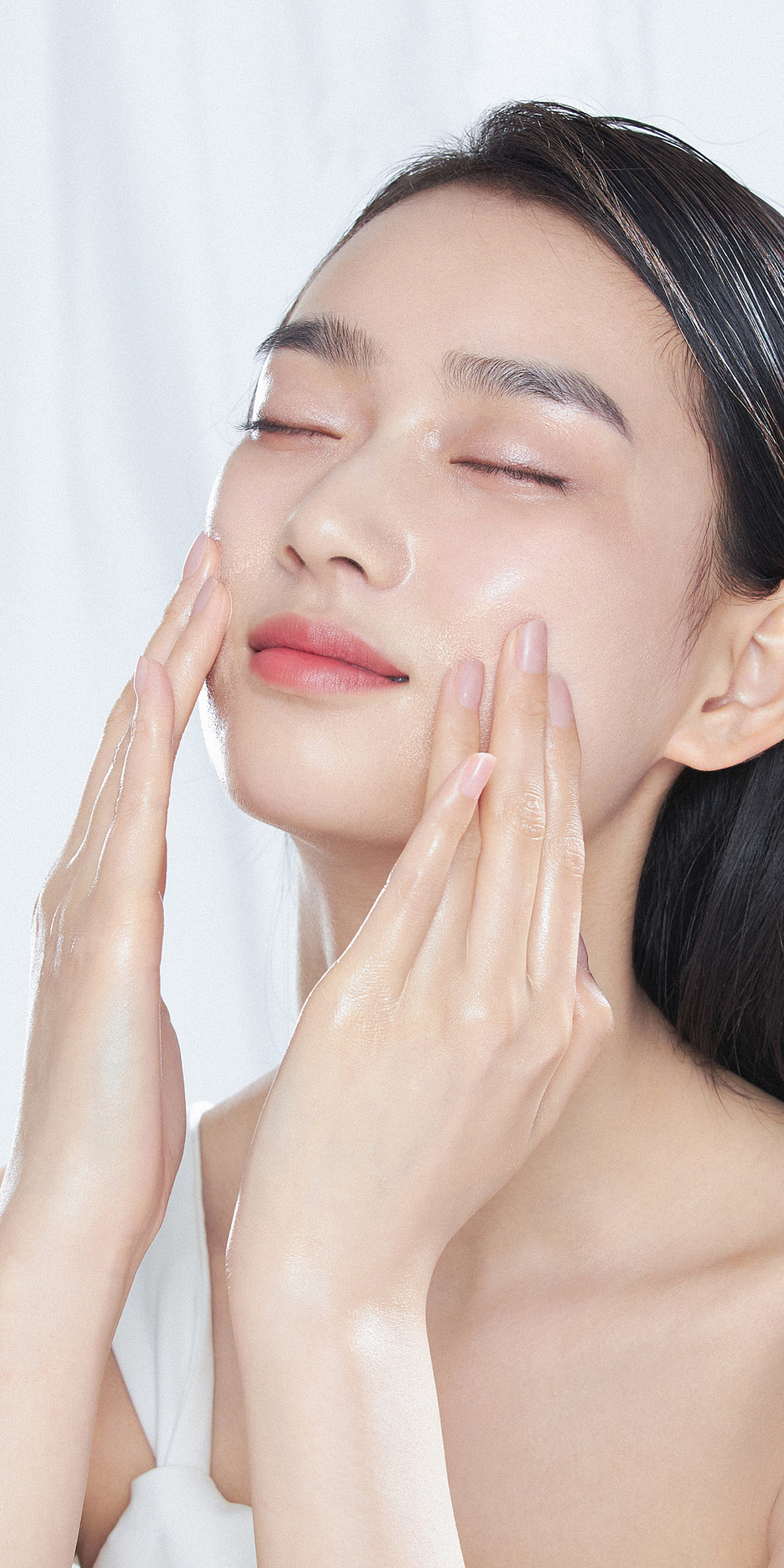 THE RITUAL
Dive into the world of holistic beauty and wellness with the sacred ritual of double cleansing. This two-step process is an essential part of your skincare routine, especially designed to thoroughly cleanse your skin and prepare it for the rest of your beauty regimen.
Step 1: Start with dry hands and a dry face. Pump out a generous amount of Dissolve Cleansing Oil into your palm, gently warming it up between your hands.
Step 2: Massage the oil onto your face using circular motions, working it into your skin to dissolve makeup and other impurities. Spend a minute or two on this step, allowing the oil to penetrate and cleanse deeply.
 Step 3: Place a slightly wet warm facial cleansing towel over your face, let sit for a few seconds to steam your face, then using the towel wipe away the oil. Your skin will feel clean but not stripped of its natural oils.
Step 4: Now, take a dollop of the Tea Zone Cleansing Cream and gently massage it onto your damp face. This step will help remove any remaining impurities and provide additional hydration.
 Step 5: Rinse off the cream with warm water. Pat your skin dry with a clean towel. Your skin will feel thoroughly cleansed, soft, and radiant.
For optimal results, it's best to double cleanse in the evening,
especially if you've worn makeup or sunscreen during the day. In the morning, you might opt for just the Tea Zone Cleansing Cream, as your skin won't have as many impurities to cleanse away. Most importantly, enjoy each moment of your self-care beauty ritual.