Regular price
Sale price
$38.00 USD
Unit price
per
Sale
Sold out
A lightweight blend of organic hydrating oils that leave your skin and hair silky soft without greasiness. Perfect for after bath, massage or setting intentions – Infused with Botanicals + Crystals. Scented with natural blends that will radiate your Body, Mind & Spirit.  
INGREDIENTS

Ingredients:
Coconut Oil, Olive Squalane, Vitamin E, Natural Fragrance, Botanicals
Share
View full details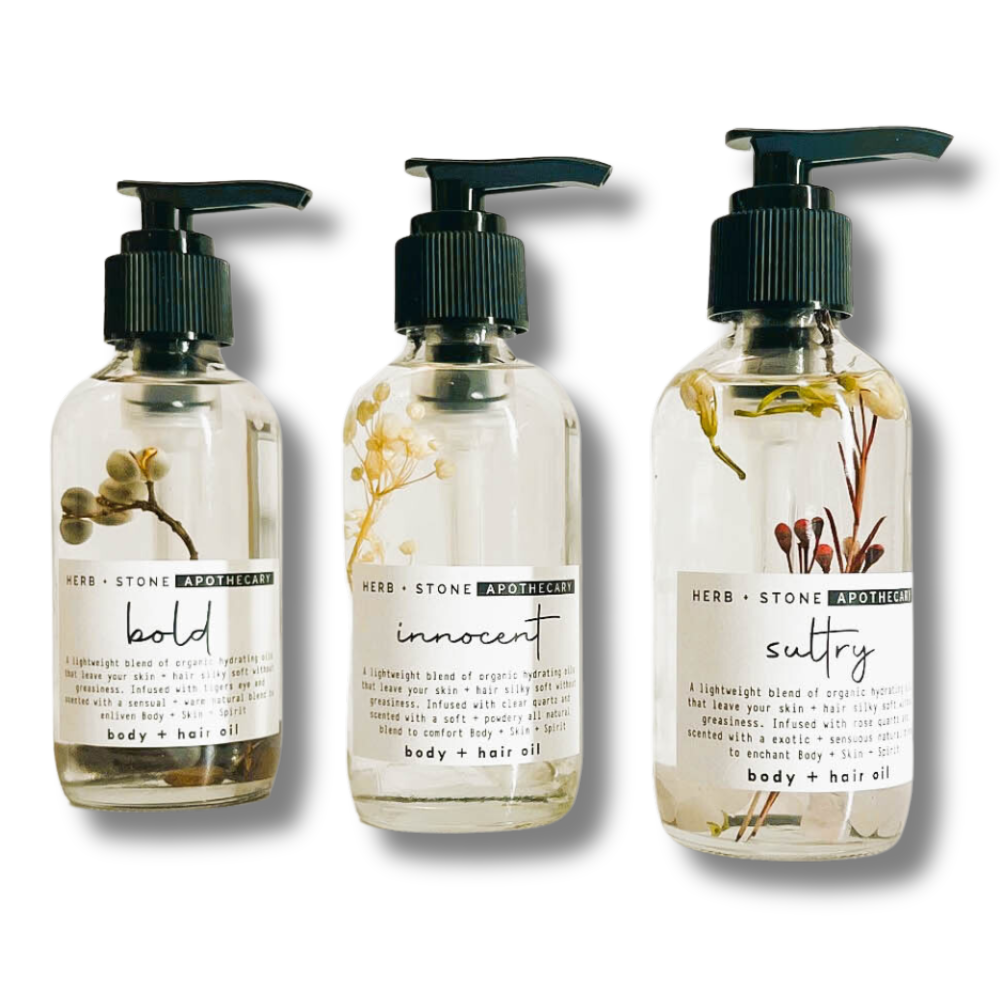 Benefits:
Silky Smoothness: Leaves skin feeling incredibly soft and smooth without any greasy residue. 
Hydration Boost: Provides lightweight yet effective hydration for skin and hair.
 Multi-Purpose: Suitable for use after bathing, as a massage oil, or for setting intentions, offering versatility.
Botanical Infusion: Infused with botanicals and crystals to enhance your skincare experience.
Aromatic Bliss: Scented with natural blends that promote a harmonious and rejuvenating
experience for the body, mind, and spirit.
Radiant Aura: Enhances your overall well-being by radiating positive energy and promoting a sense of balance.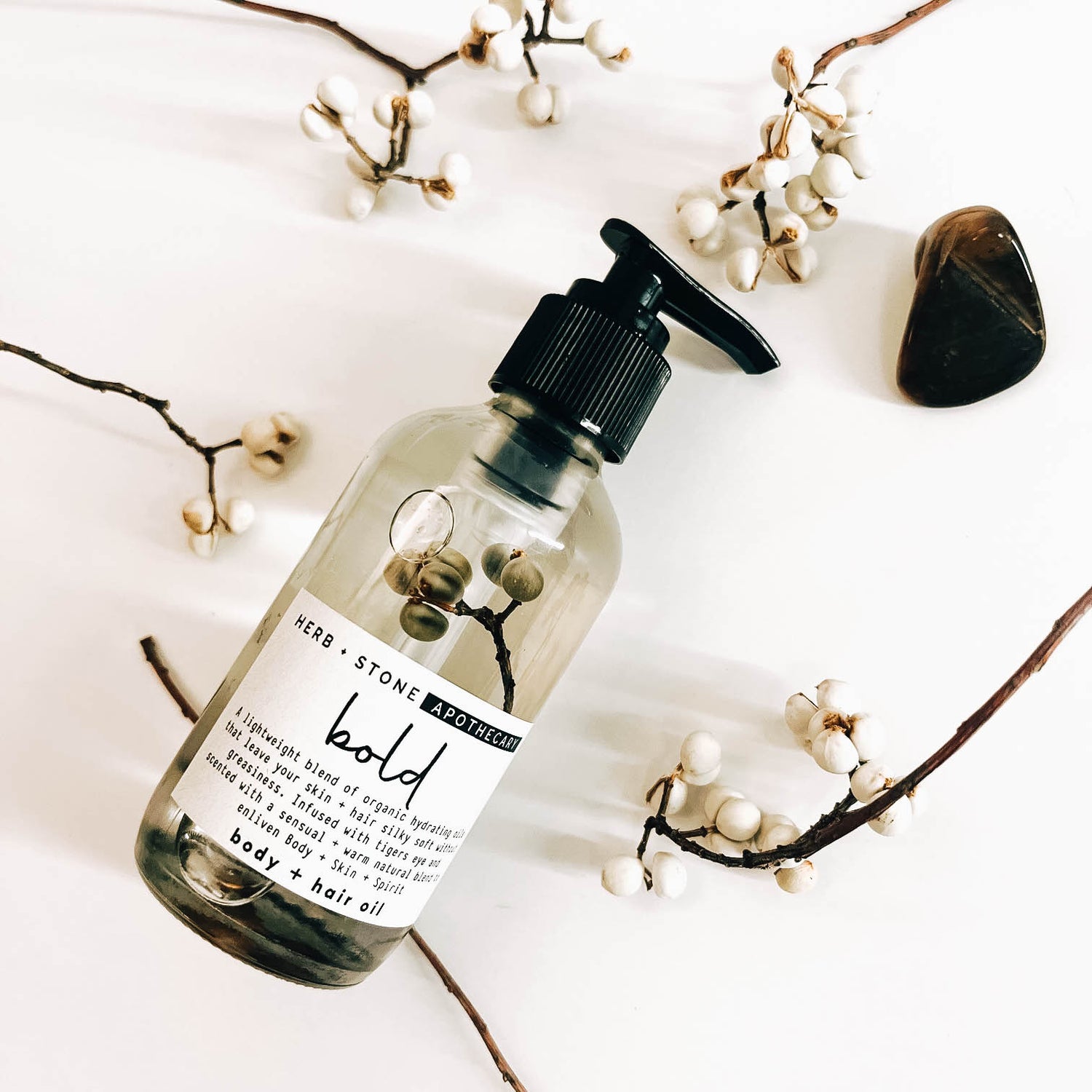 BOLD
A magical combination of warm and sensuous spices energized by tigers eye creates a soothing yet bold fragrance. This luxurious natural scent is perfect for those who want to feel confident and fabulous and make you feel like the goddess you are!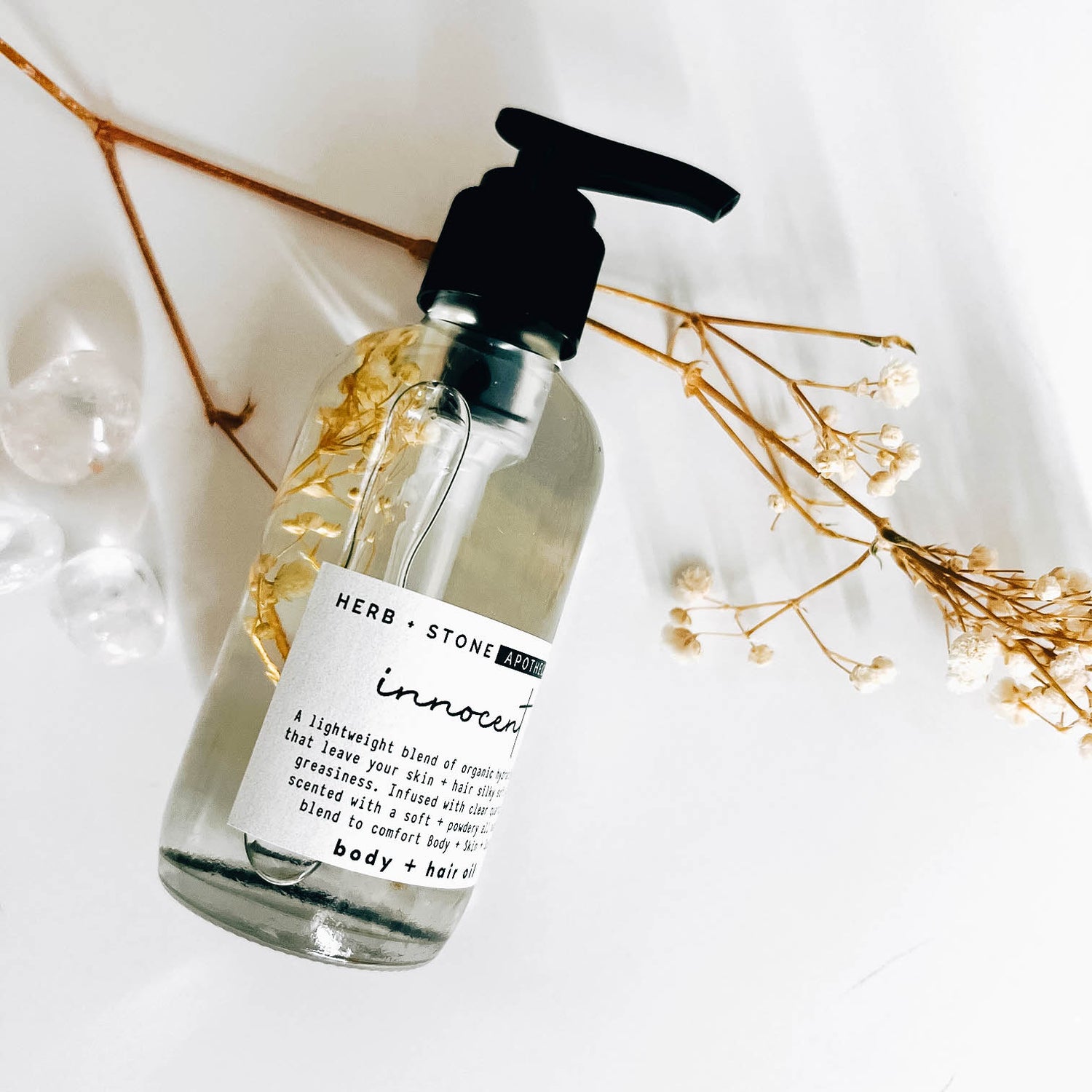 INNOCENT
An enchanting scent that captures the essence of innocence and purity. A soft, clean, and powdery natural scent energized by the power of clear quartz crystals. With its plush, comforting aroma – layered with delicate, powdery floral notes – it will make you feel soothed, uplifted and evoked.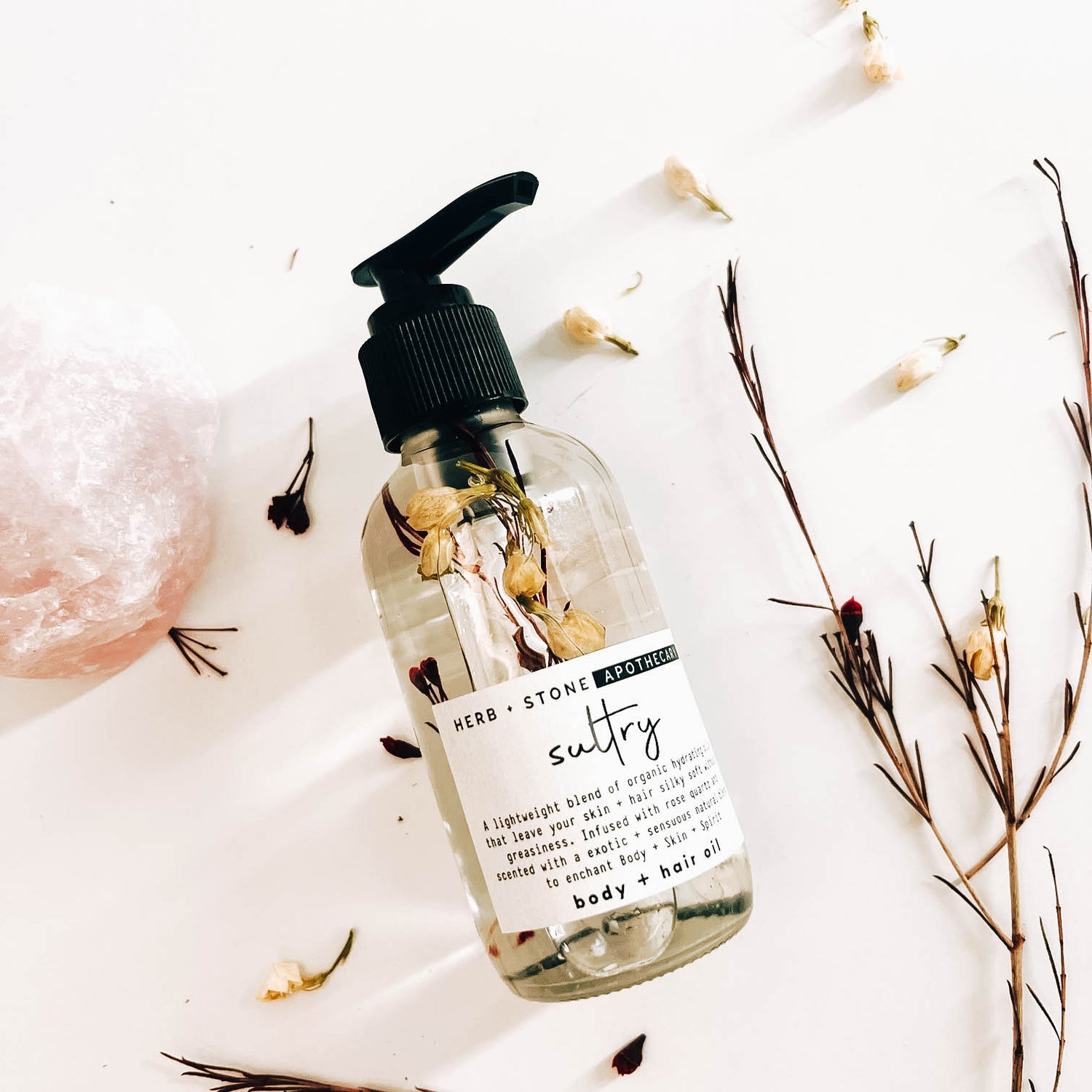 SULTRY
An exotic and sensuous natural blend infused with the power of rose quartz. Crafted to bewitch and tantalize the senses, its exotic aroma will linger after you've gone, an alluring scent that is sure to leave your admirers mesmerized by your mystical aura.