Regular price
Sale price
$34.00 USD
Unit price
per
Sale
Sold out
Your secret weapon against stubborn cellulite! Infused with an unparalleled blend of invigorating coffee oils, potent caffeine and Red Jasper. This luxurious formula transcends the ordinary, working tirelessly to sculpt and refine your silhouette, revealing the skin you've always dreamed of. 4OZ | 118ML
INGREDIENTS

Purnus Amygdalus Dulcis Oil (Sweet Allmond Oil), Coffea Arabica (Green Coffee Oil and Coffee Bean oil), Phormium Tenax (Harakeke Oil), Tocopherol (Vitamin E), Natural fragrance, Red Jasper
Share
View full details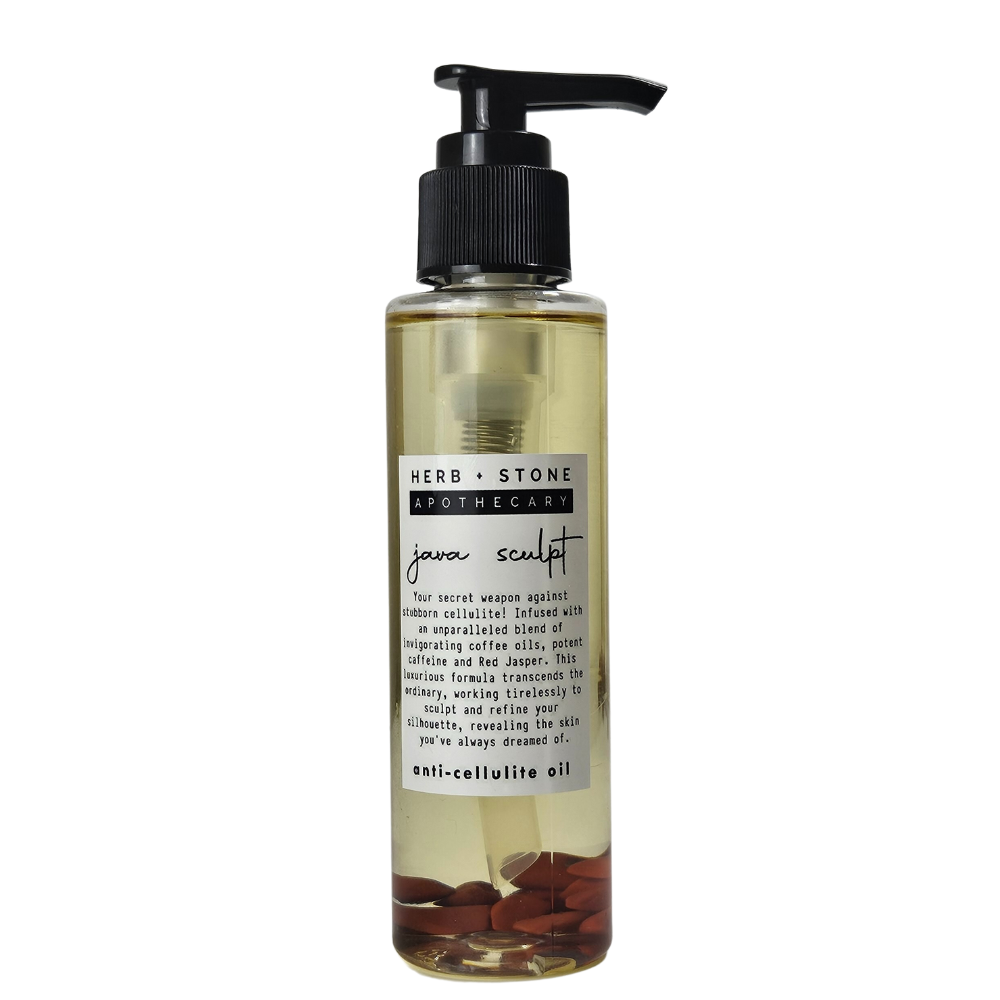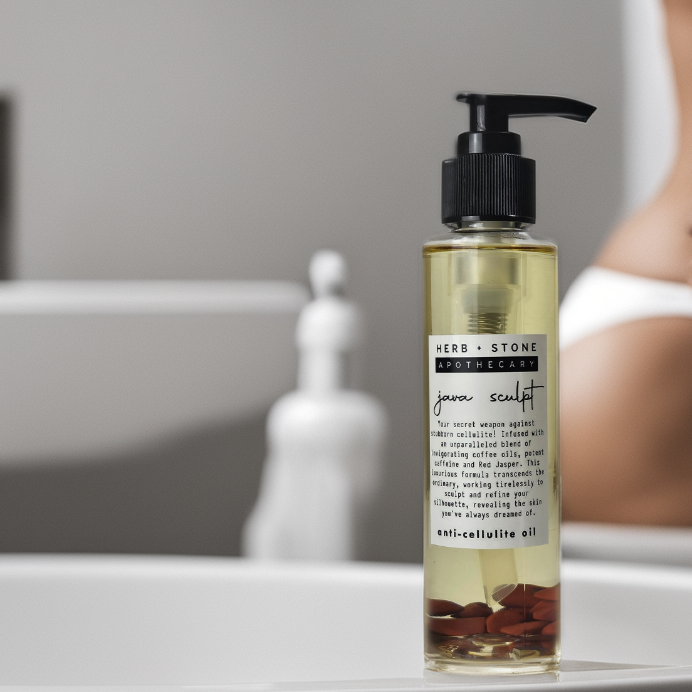 Cellulite Reduction: Effectively targets and reduces stubborn cellulite, helping to improve skin texture. 
Invigorating Ingredients: Infused with invigorating coffee oils and potent caffeine, which are known for their skin-firming properties. 
Skin Refinement: Works tirelessly to sculpt and refine your silhouette, promoting a smoother and more toned appearance. 
Natural Elements: Contains Red Jasper, an earthy crystal, to add a unique and holistic touch to the formula.
Luxurious Experience: Offers a luxurious and pampering experience while addressing cellulite concerns, making it a valuable addition to your skincare routine.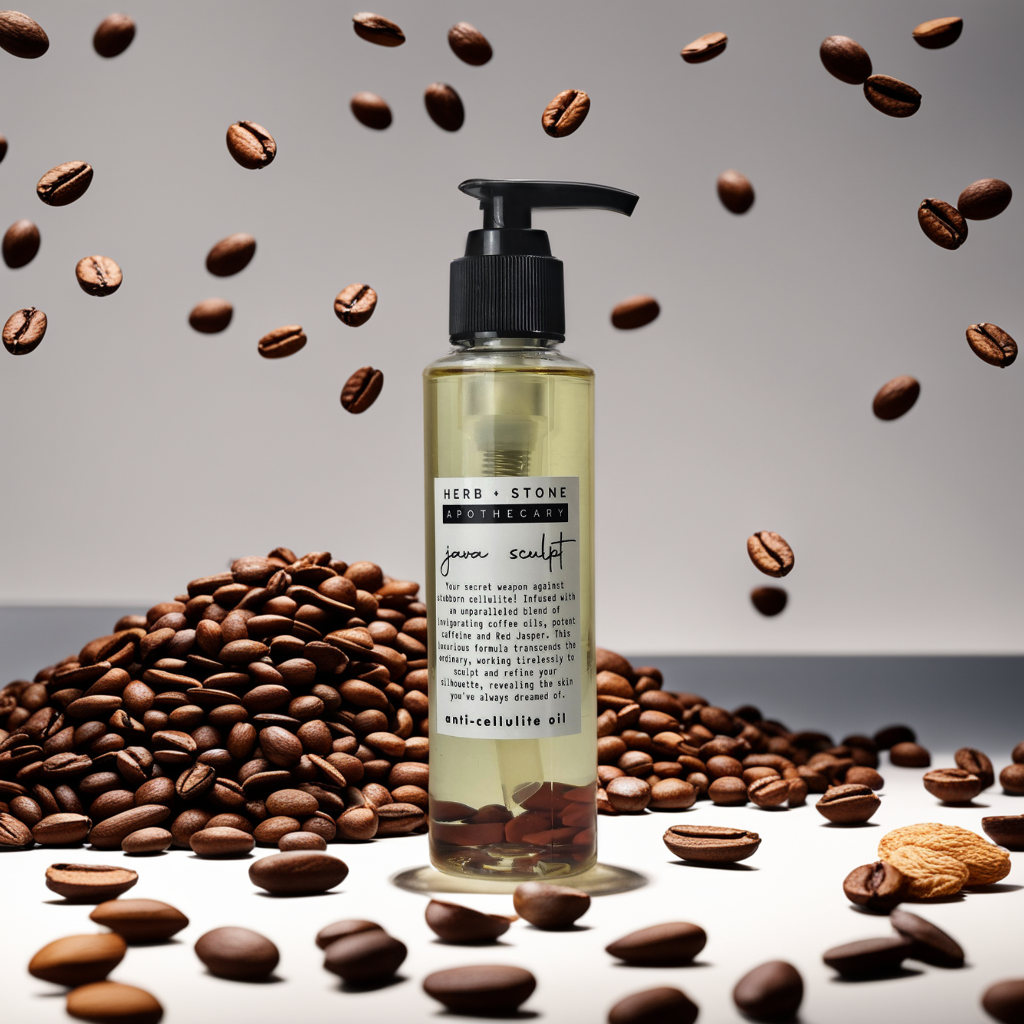 HARAKEKE OIL Improves Circulation, moisturizes and nourishes the skin, contains natural compounds that can contribute to skin tightening, potentially reducing the dimpled appearance of cellulite.
CURATED COMBINATION OF COFFEE OILS which contains caffeine, and known for the ability to stimulate blood circulation when applied to the skin. Improved circulation helps break down fat cells and toxins, reducing the appearance of cellulite.
ALMOND OIL rich in fatty acids, which help to lock in moisture, keeping the skin hydrated, softer and smoother, promoting a more supple and toned appearance.
 INFUSED WITH RED JASPER which can promote improved blood flow to the skin which improves skin tone